Welcome to Teahouse MB's August Newsletter! Our theme for August is Under the Sea, and we hope everyone will enjoy the fun topics and fun activities around the board this month. Hope everyone will have a a happy August at Teahouse MB!

hosted by Melissa
Think you have what it takes to be this months MOTM?
hosted by Bren
A kawaii collectibles edition! Guess how many are in the pile!
hosted by Juliet
Under the Sea is the theme this August, this is your chance to pixel all those little ocean critters, etc!!!
hosted by Kate
Seeking Solace is the theme this August, this is your chance to illustrate what gives you that peace and serenity everyone is searching for.
Julys Member of the Month
Congratulations, Luana! Thankyou for being such a great member here at Teahouse, and for all your hard work and dedication!
Pixel Contest Winner
by Melissa
Fruit Avatar Contest
by Juliet
Photo Contest Winner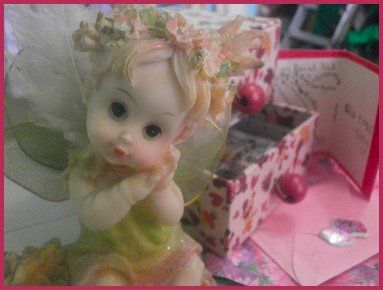 by Kate
Collaborative Fruit Tree Reveal
Click the thumbnail below to be taken to the Reveal Page:
August is Happiness Happens Month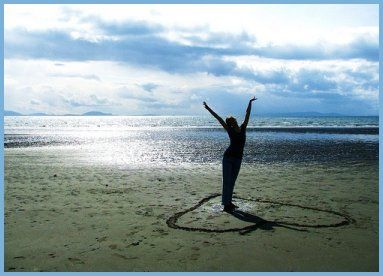 With summers end looming and everyone heading back to school or work after their breaks, I had figured I would write a little something to help keep spirits boosted. These tips are a mix of stuff I have started doing on my own in order to cheer me up when Im feeling stressed/down, and other stuff I have read.

One thing I have read is to keep track of stuff that makes you happy. I decided Im going to start doing that when I head back to school. Ill buy a notebook and dedicate it just to that, to write down stuff that boosts my mood. Whether it's a meal, a certain place, or a youtube video, Ill write it all down. Whenever I feel stressed or sad, Ill open the notebook and see that its full of things that will help bring my mood back up.

Another thing I do often, is take time to myself. Whenever I feel overwhelmed, I always step back and remove myself from whatever is causing the stress. For me, reading is something that helps me deal with stress, as well as improves my mood. I also love taking walks, as it helps me clear my head. Everyone is different, but make sure to take some time for myself every so often. It works wonders, and its a great way to reset when things become too much.

Writing little notes for yourself is also something you can do. My roommate and I started writing each other encouragements on post it notes, after the days at school started getting long and we were exhausted and just wanted the semester to end. I started to do it for myself, too. I write little things like -You are doing so well- and -Keep it up- and hide them around my apartment and in my binders. You forget about them after a bit, and they make your day when you find them again.

Feeling sad or overwhelmed is completely normal, and you should not be ashamed. Instead, remove yourself from the situation that is causing you distress, and take some time for yourself. Your happiness and well being is more important than anything else. The rest can wait.

Written and Submitted by Bren
Designed and Submitted by Kate
Weekend at the Beach
It's never too late to start planning a late summer weekend at the Beach, or your morning/afternoon/day at the beach, depending on how far away you live.
Basic Beach Bag List
Beach towel (one to dry off one to sit on)
Cover-up or light jacket (a zippered jacket & an elastic waist skirt makes a great cover-up)
Swimsuit (I usually wear mine under my clothes if I can)
Flip-flops or sandals
A book or magazines (I'm not much of a swimmer, so reading or relaxing with my eyes closed is for me!)
Sunscreen
Sunglasses
Hat (even the part in your hair can get sunburn if you have fair skin)
Snacks (be careful, snacks can attract birds on the beach)
Beverages
MP3 Player
Cell Phone
Wallet or purse with cash/credit cards
Change of clothes
Beach chair
Beach umbrella
Terrific "Extra" things for your Beach Bag
Camera and Extra Battery/Charger
Shell Bag or Ziploc Bag to collect sea shells in
A small bottle from the craft store to take home a little sand
Beach Toys to make a sand castle
Tylenol and Aloe in case of sunburn
Keep in mind that electronics especially, need to stay dry and protected. Pack your camera and phone inside their carrying cases, inside a ziploc bag. When not in use, also keep them in your sack or under a towel out of direct sunlight
Written and Submitted by Lisa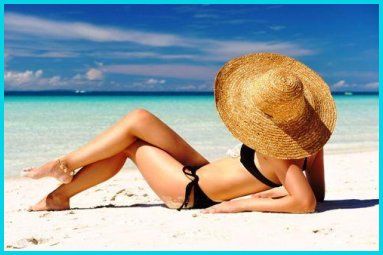 Quick Sun safety Tips
1. The sun's rays are most intense from 10:00 a.m. to 4:00 p.m. Be sure to limit your time in the sun during those periods, or be sure to protect yourself using sunscreen.
2. Wear protective clothing such as sunglasses and hats to protect your most sensitive areas.
3. Sunscreen with broad spectrum protection and an SPF of 30 or higher is best on all skin that is not covered, but using a higher SPF if always a good idea on places such as your face.
4. Be sure to drink a lot of water on extremely hot and humid days to avoid heat illness. If you are spending the day outside, it is best to have a refillable water bottle and access to something like a water fountain. Water is always the best way to keep hydrated.
5. Cover up using light colors and breathable fabrics in order to protect your skin on extremely sunny and hot days.
Written and Submitted by Bren
Smooth recipe with graphics created and submitted by Kaylee
PeanutBigTop::August 8
Kitty::August 9
Jessirikah::August 12
Colleen::August 15
Lilly::August 30


Headers, Bullets, & Dividers designed, created and submitted by Kit

August is Happiness Happens Month Article & 5 Quick Sun Safety Tip Articles written and submitted by Bren

The Last Hurrah Article written and submitted by Kate

Weekend at the Beach article written and submitted by Lisa

Tropical Breeze Smooth Recipe created by Kaylee