Come and celebrate February, the month for love, with Teahouse MB!
"Sometimes the heart sees what is invisible to the eye.~"
H. Jackson Brown, Jr.

Photo Contest Winner:
by Coco

Pixel Contest Winner:
by pixie18pie

January MOTM is:
I've done a lot of research over the last month on home made Valentine crafts, gifts and food. Here are some of the great ideas I've found, along with some pictures of the few projects I got around to making myself.
First off what says I love you better then PIZZA? Make your Valentine, or your friends and family HEART SHAPED PIZZA for a festive Valentine's evening meal.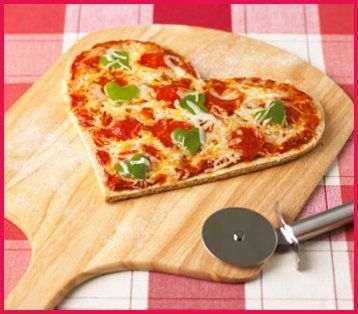 I found some great directions for easy Heart Shaped Pizza from Pillsbury here: Click Here
Keep in mind that you could use any kind of dough, home made, out of the packet, refrigerator dough etc. Even bread dough works. (just make sure you follow the directions on the packaging for how to cook them) You can shape the hearts by hand (don't worry it's not that hard) or you can purchase a large heart shaped sheet pan like this: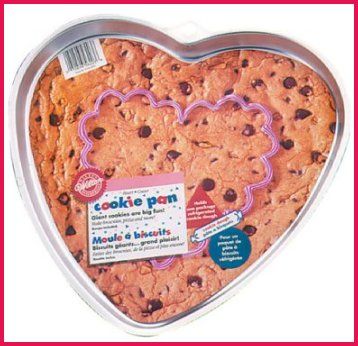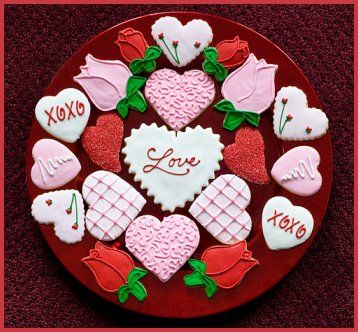 Earlier in the month I collected a bunch of great ideas for some fun Valentine cookies. For anyone who hasn't seen it, here's the link: Click Here

Also I compiled a giant list of great design concepts for Valentine's Day themed Home Made Greeting Cards. Click here to view them!
I did try to create a card after a couple trial and error, I came up with this: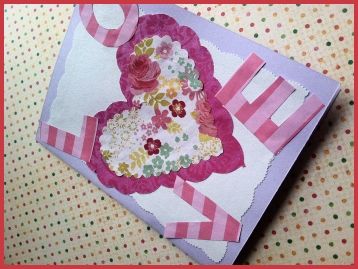 What's Valentine's Day without some festive decorations? I tried making two different garlands, but I was more pleased with this chain garland I found here: Chain Garland Tutorial I used just regular multiple colored construction paper for mine, and cut the hearts out the old fashion way by folding squares of paper in half, and cutting out half the heart, then it's duplicated on the other side. Here's the pic: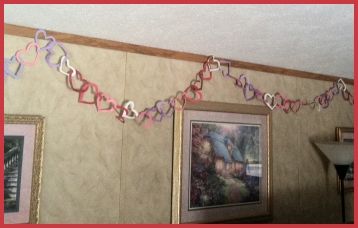 I did have a go at making these cute paper heart shaped book marks, thought these would be a great idea to slip into a Vday card. Here is the tutorial: Click Here
I actually glued scrapbook paper onto card stock to make mine, cause I don't have heart shaped labels, or a printer. But I just glued the center heart on top, easy peasy. Here's the pic of how mine turned out: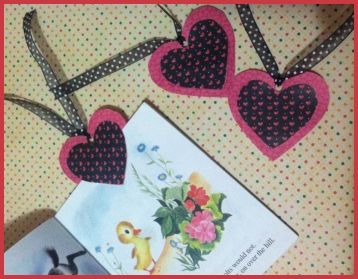 That's the end! Hope you find something to make your Valentine's Day special this year!

Big Brothers And Sisters As Teachers
If you have one or more younger siblings, you can do what I did when I was 11: setup a small educational plan to teach your siblings new skills or help them refine theirs. My brother and sister knew how to read, write and study when they started primary school. Our summers were fun and educational. ;)
Got siblings? Here are a few tips for you:
Discuss a teaching plan with them, so that you use all your (and their) available time to help your siblings develop the skills they need
Keep up to date with what they do in school or kindergarten. Make connections to what they are studying in school, so that your teachings don't feel 'standalone' or disconnected
Ask your siblings questions frequently, before you teach them new content ("What do you remember about last lesson? Have you given it some thought?", "Is there any topic from today's lesson that you didn't understand?")
Don't make exams like school teachers do, or you'll lose your siblings' trust and fun - make them fill out short quizzes and then let them talk about the topic, engaging in a conversation or, if that's a practical skill you're teaching, have them put it in practice.
Last but not least - make it a game. Something pleasant to remember even years from today.
My siblings do and my sister still keeps her old "Luana's school textbook" like a cherished memory.
Submitted by Luana
Couple Stories
Last month while trying to dig up ideas for this month's newsletter, I found an idea suggestion that involved getting your readers to send in their own stories. So the subject for February was obviously "Love" in relation to Valentine's Day. So I asked our members to send in some stories about how they met their significant other, or about a special date, or about their first loves. So without further ado here are their stories!

A Special Gift
I have two origami crane birds made of porcelain. Crane birds in Japanese folklore are said to bring luck. Also, they are one of the few animals that are monogamous and stay together their entire lives. When I met my boyfriend 2,5 years ago I had this habit of folding origami cranes out of every tiny piece of paper I had at hand. He really liked them and kept one. A few months into our relationship he sent an envelope to my house. Upon opening it I found a small red glazed porcelain origami crane bird with a small note:
I listen to Gonzales - Overnight
I think about you.
I'm pacing through the room
I think about you.
I read a piece about the crane bird
I think about you.
I play the piano
I think about you.
I think of yesterday
I think about you.
I think about tomorrow
I think about you.
Written and Submitted by Juliet

Christine & Joe
When I first met my boyfriend one night in October last year, I never thought we would end up being together. At the time, I actually had a huge crush on another guy, who turned out to be his friend. I went to this guy's house for a party because a mutual friend had invited me to come. The whole night I was trying to flirt with him. I got a little drunk and ended up talking to some random people I didn't know (which usually happens when I drink). Joe was one of them. We were in the backyard for a while talking with one other person and I thought he was a cool guy, but didn't think of anything more than that.
After that night, Joe found me on facebook and started texting me. I was still oblivious to the fact that he liked me. He asked me to "hang out" and it turned out to be a date (guys are kinda weird like that sometimes) This resulted in me having an emotional breakdown because I still had a thing for his friend. Well, as it turns out, he didn't feel the same way, which I found out after confessing my feelings to him for the 2nd time. So I ended up going on more dates with Joe. And he was still into me despite my emotions.
We were dating for about a month when one day, we went up to NYC to go to the Met for a project he had for class. We only spent a little bit of time there and did other fun things like walking through Times square. We were sitting in the seats there watching the ads on the billboards when he asked me to be his girlfriend, and we've been together since then :) Our relationship was definitely something I didn't expect to happen, but I'm glad it did.
Written & Submitted by stine

How I met a special guy
My special guy and I met at an end of year banquet for a student organization. He was here visiting his friends as I've never seen him around town. I was eager to get to know him since he was one of my friend's friend (and I kinda like him). He was cute and funny, though a little shy, but I was attracted to him. I got his number at the after party because I really wanted to keep in touch and see him again. I couldn't bear the thought of losing a bond that I wanted to keep. What are the chances right? You gotta do what you need to do so I took the first step and no regrets! I didn't want to live in the "what if?".
---
He asked why I needed his number. Being caught off guard, I just blurted out "so I can call you to check if my friends arrived home safely". He was the designated driver. I could hear his disappointment in his response despite him trying to cover up.
---
"Guys are easy to read huh?" he said after I called him to check in. "Mhmm.." agreeing and added "I got your number because I want to keep in touch" on to my incomplete response earlier. I remembered the ecstasy and bashfulness of his voice after hearing that.
---
That was how our story began.
When people step out of their comfort zone, it is amazing to see what can happen.
P.S. He extended his stay for an additional week :)
Written and submitted by Lyn

My first Mother's Day
A week or two before mother's day, when my daughter was about 8 months old. I got a package in the mail. I had no idea who it was from. I opened it and it was beautiful gold covered rose. The card said it was signed with my daughter's name, "Emma Rose" I didn't know who would send it, because I was divorced, and was not together with my daughter's father. It was not from my parents, and I thought about texting my aunt to see if it was from her. But then I thought I'd ask my ex-husband if it was from him first. So I did, and he wrote back, "No, it is from Emma!" It meant alot to me that he took the time to buy something special for Emma & I, even though we were no longer together, and I have something special to remember my first Mother's Day with Emma.
I chose this story to write about, because even though relationships may not last forever. That doesn't mean you have to throw away your memories from them. I realize of course that everyone hopes that their relationship will stand the test of time. But that isn't always the case. However, it is always good to remember the good things in life, and forget the bad.
Written and submitted by Lisa

I hope everyone enjoyed reading these personal stories from our members, and that you find love in your day on Valentine's Day. Even if it's not with the love of your life, you can still celebrate LOVE this year.
Article created by Lisa
Puzzle
Thank you Lisa and Luana for providing content!